Utoolity specializes in utilities and tools to integrate Amazon Web Services (AWS) with Atlassian products.
You can find our apps for Jira, Jira Service Management, Confluence, Compass, Bitbucket, and Bamboo via our Atlassian Marketplace portfolio, in particular: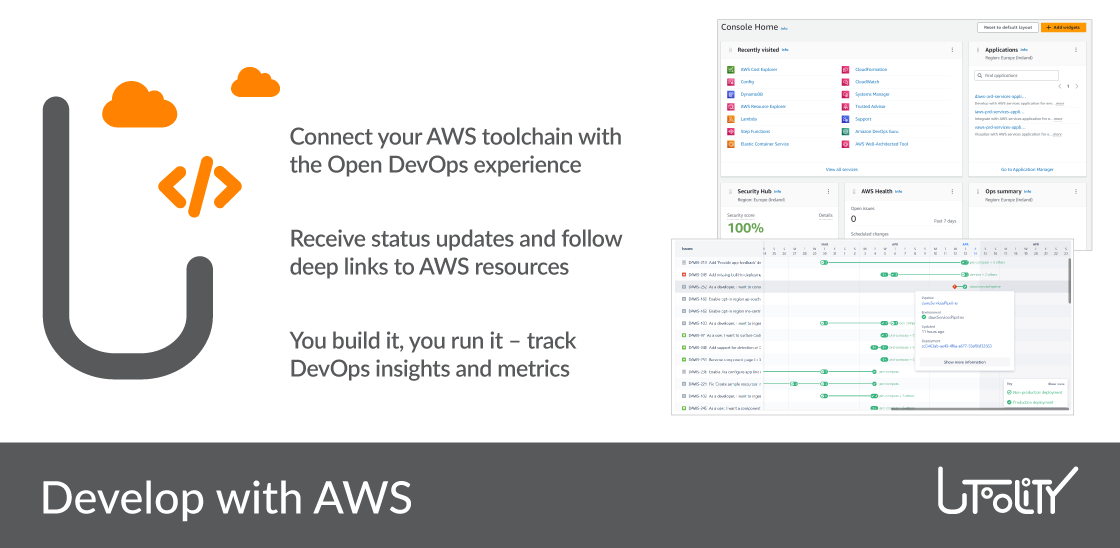 You build it, you run it – integrate your AWS DevOps toolchain with the Atlassian Software Open DevOps experience.
Learn more and try it for free in:
Jira Software | Compass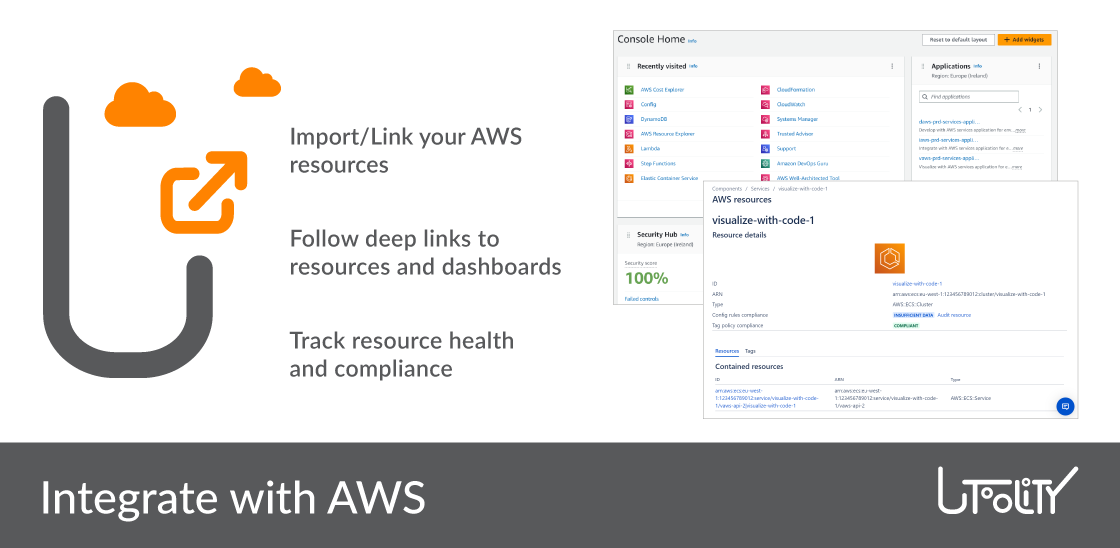 Link and track your AWS resources – integrate Amazon Web Services with your DevOps workflows in Compass (Jira and Confluence are in the works).
Learn more and try it for free in:
Compass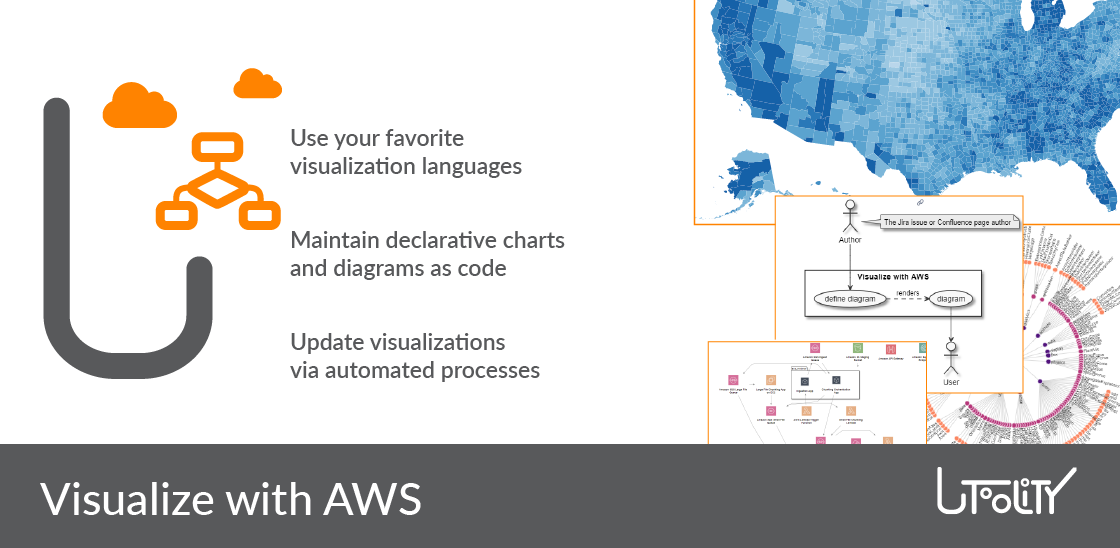 Visualization as code – maintain and render declarative charts and diagrams alongside your Jira issues and Confluence content.
Learn more and try it for free in:
Jira | Confluence
Remote actions and conditions with Amazon Web Services – automate your DevOps workflows from Jira workflow transitions and Service Management automation rules, and Bamboo builds and deployments.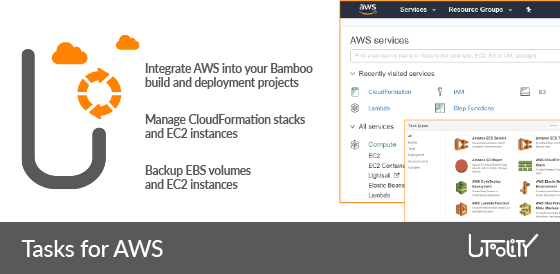 Tasks for your DevOps workflows – provision and operate AWS resources from Bamboo build and deployment projects.
Learn more and try it for free in:
Bamboo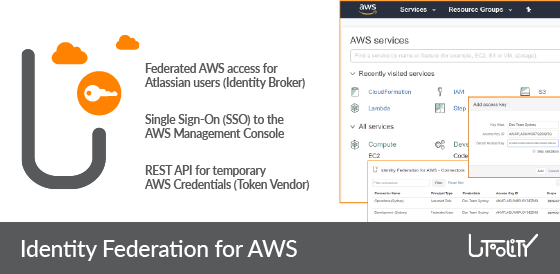 Single sign-on (SSO) to AWS resources – empower your teams with seamless Amazon Web Services access and integrate AWS into your Jira and Bamboo DevOps workflows.
Trusted by more than 500 organizations in over 80 countries
Utoolity apps are used by teams across a broad variety of industries, public-sector organizations, and educational institutions to integrate and automate their Atlassian based workflows with AWS – we also provide free licenses for nonprofit organizations and open source projects.